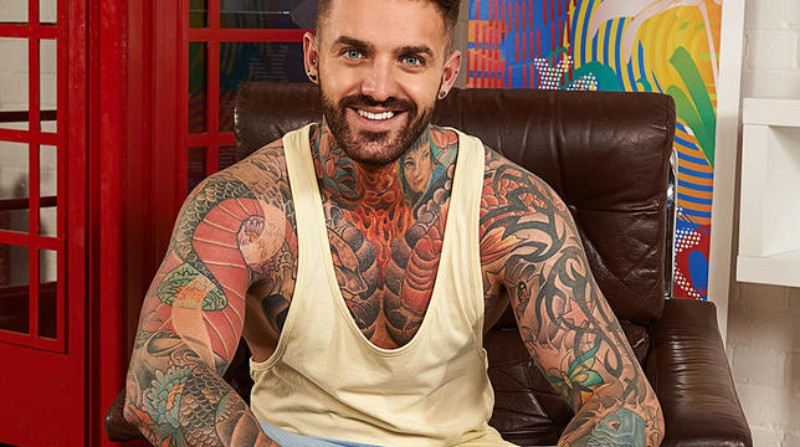 Reality Television superstar Aaron Chalmers from the UK's version of the Jersey Shore returned to the Bellator ring tonight versus the ever dangerous Ash Griffiths.
Chalmers continued his undefeated winning streak with a beautiful first round finish and cemented his name in a long list of contenders.
He finishes with a brutal standing guillotine choke. Check it out.