Bellator MMA prospect Aaron Pico is widely considered by MMA fans, Fighters and Media alike to be the first Blue Chip prospect to enter the MMA arena.
People already consider Pico as just like the Lebron James of MMA.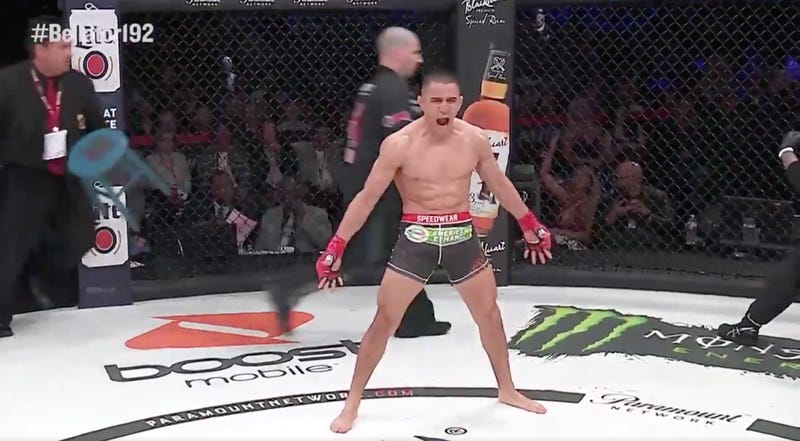 Tonight he took on Shane Kruchten in a Bellator bout. Check it out.