As the UFC made its first foray into Argentina, there were always going to be fireworks. The main card, featuring local hero, Santiago Ponzinibbio delivered just that as he took on the #8 ranked welterweight in Neil Magny. With both fighters carrying form into the fight, the home crowd were ecstatic with the result as Ponzinibbio executed a stunning knockout in the fourth round. The display saw the Argentinian awarded Performance of the Night and he controlled the contest for the vast majority.
In his first fight on Argentinian soil in 8 years, a lot of the hard work was done in the opening round. A number of leg kicks hobbled Magny who was in a considerable amount of discomfort and was also prevented from finding his rhythm at all. Despite this, Ponzinibbio was unable to put the fight away.
The fourth round saw three knockdowns, all by targeted leg-kicks. Referee Herb Dean would not intervene, however, did warn Magny on several occasions that he would stop the fight if he did not fight back. A leg kick in the final stages saw a gap open up allowing Ponzinibbio to deliver a critical overhand right cross. The flush hit saw Magny fall in slow motion, and just like that, the fight was over.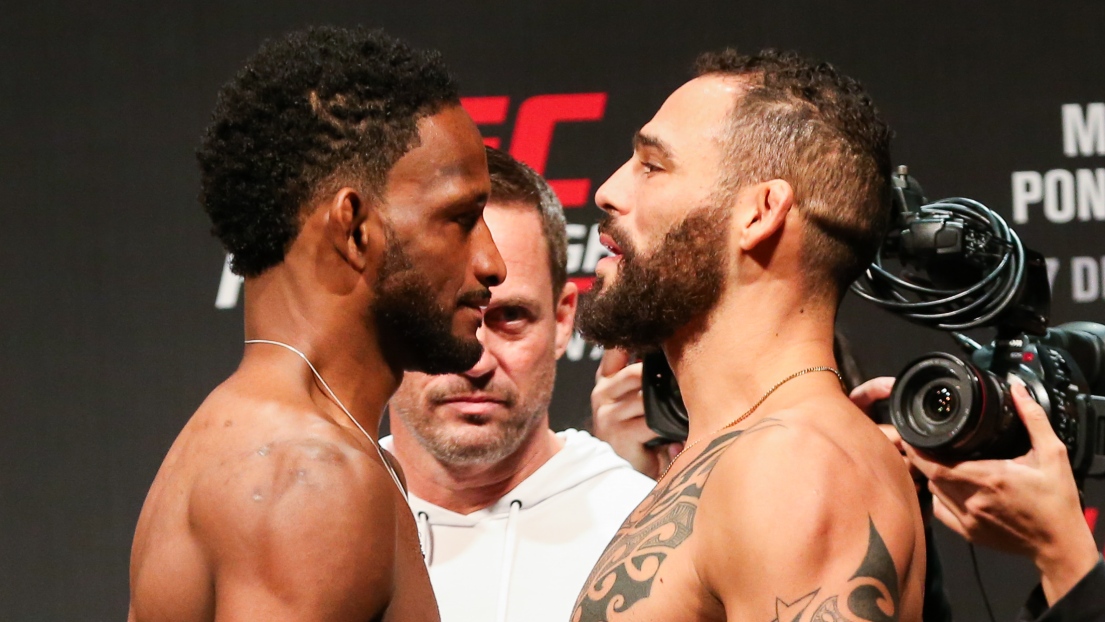 Post-fight, the Argentinian said: "He was a difficult guy to finish," Ponzinibbio said of Magny. "Long reach, difficult to finish. I keep patient and finish for my people. In 2019, I will give the shot for Argentina. This is my title shot. This is my belt."
He then called out Tyron Woodley. "Tyron, you are the real champion of this division, but you have not received my power," Ponzinibbio said. "I knock you out, and I am the next champion of the world."
The win takes Ponzinibbio to an impressive pro record of 29-3 with his last 7 fights resulting in victory. However, for Magny, his 28th outing was a forgettable one, marking his 7th loss and the first by knockout. What the hectic final stages on the player below: